Hire .Net Developers
The Microsoft .NET Framework is a Development platform that eases application development process in the distributed computing environment of the Internet.
Offshore Asp.net Web Development



Global Bridge Solution provide services in MVC .Net Development. If you are looking to hire .NET developers then Visit our website and contact us for affordable and agile development services. .Net Framework is developed in a way to support agile development and thorough testing and debugging facilities that result in smooth production. If you need .Net developers either for support or development then global bridge solution is the right pick. We have experienced teams with members equipped with years of support and development experience. Our .Net Developers have experience in C#, VB .Net and ASP.Net in MVC pattern. Our .Net developers have been developing MVC applications for our clients in n-tier structure. .



FULL-CYCLE DEVELOPMENT SERVICES
Custom .NET Development
Our team consists of experienced Microsoft certified .NET professionals has the capability of converting diverse business requirements into highly agile and scalable .NET web-based portals that will provide a boost to your business.
.NET
Integration
We develop and deliver custom lazy coupled tick-based middleware and take benefit of the power of BizTalk capacity to bring .NET solutions to your environment and help you to make unimpeded A2A/B2B communication with certainity.
3rd Party .NET Customization
Our technical team customizes 3rd party .NET solutions to turn them to better fit your business requirements. Our services include maintainability, UI skinning, and functionality improvisation along with API development, integration and optimization.
MIGRATION TO .NET
Instead of weakening the business value of the business legacy systems with ever-changing technology: we provide services that will migrate your existing applications and systems to newer .NET technology and in turn boost its efficiency.
MS
Certified Developers
and Professionals on Board
20
E-Commerce
Applications
70
person-years
for largest project
Advanced Web
Solutions
The Microsoft .NET Framework is a computing platform that simplifies application development in the distributed environment of the Internet. The .NET Framework is designed to provide an object-oriented programming environment that guarantees the safe execution of code, and to eliminate the performance problems of scripted environments.Global Bridge Solutions .Net development team has solid experience to create anything from small personal widgets to large enterprise web applications using ASP.NET. Our .Net developers have extensive work experience in ASP.NET, VB.NET and C# by creating truly n-tier application with in-depth implementation of MVC (Model View Controller).
ASP.NET is a framework and development technology, managed by Microsoft, that every .NET developer can deploy to build dynamic and beautiful websites, web portals and services. ASP.Net leverages over other script – based – technologies as it compiles the server side code and creates multiple DLL files.
Global Bridge Solutions provide a complete set of Offshore Web Development and Website Design Solutions to businesses of all statures. We have a team of highly experienced and talented Web Developers who are prominent in providing Website Development, Website Design, Open Source Web Development, Mobile App Development and CMS Development services.Our team designs, develops and delivers comprehensive solutions by utilizing the entire capability of Microsoft .NET's functionality. ASP programming helps in rapid development of powerful web applications along with the benefits of .Net framework.
Advanced Web
Solutions
Our ASP.NET Web Development Services Include:-
Content management systems (SEO Friendly)
Content syndication systems
Booking Engine Systems
Creative resume finder systems
Portal management systems
DNN(Dot Net Nuke) Skinning and Development
AspDotNetStoreFront Ecommerce`s site Skinning and Development
BvSoftware ECommerce's site skinning and plug-in development
Silverlight Projects
Video Sharing Website
Multilingual Websites
Custom shopping cart websites
Ad Management websites
Forum management
Calendar & Time Scheduler ASP.NET Web Application Development
MS-SQL and ASP.NET Custom Web Application Development
Email List Managers Dot Net Development
UNCOVER THE POTENTIAL
OF OFFICE 365 & MICROSOFT DYNAMICS
We provide custom solutions based on Office 365 & Microsoft Dynamics that help you discover, collect, analyze and transform data to make decisions accordingly, which support your business goals.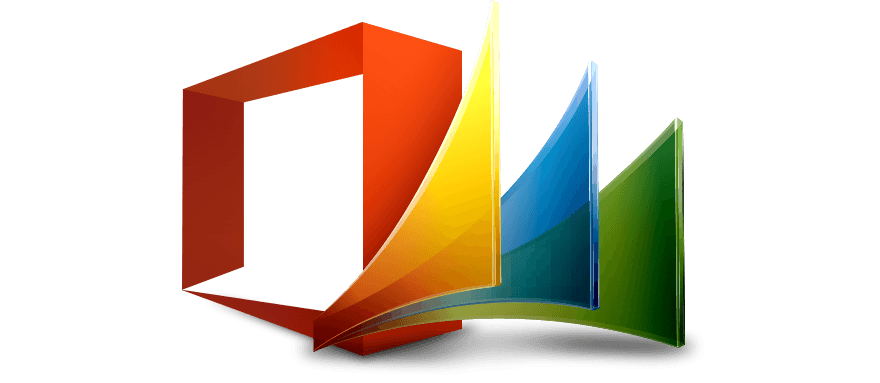 Office 365
We provide custom Office 365 apps development services according to your business requirements. We can also bridge your currently active business portal to 3rd party service or a corporate environment to provide company level access to any data or authentication source.
Microsoft Dynamics
We consume Microsoft Dynamics to provide custom solutions that aid businesses in progressing and avail opportunities through the sales stream. We deliver agile middleware to steady your business processes and enable multiple end-to-end communications.
HYBRID
GBS allows you to eliminate dependability on any specific technology experts by providing "hybrid mobile app development services" with Xamarin. Native UI and API functionality aside, our offering spans scaleable business benefits:
Faster build times compared to native apps
Cheaper to develop compared to building two versions of a native app for two different platforms.
Easier to push patches and updates.
NATIVE
We use the power of native Windows APIs and middlewares to impart complete, secure and robust mobile apps that integrate with a wide range of Microsoft products without any hurdle and have the capability of giving thrust to the complete scope of your organization's cross-platform strategy while providing:
A multilayered, defense-in-depth approach to help protect against malware, leakage, and threats
Maintenance of full, end-to-end private control over line-of-business apps
Our team of experts develops multi-layer applications that are deploy-able to the cloud with ease. Whether it is web application or a web portal, we provide multiple options of running your solution on any .NET PaaS available or can enable a hybrid cloud environment in demanding scenarios to give your business greater flexibility and more data deployment options.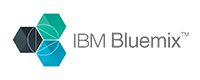 MIGRATING TO THE WEB WITH ASP.NET
GBS provides migration of old desktop applications to the web with ASP.NET. Our team will retain design patterns, services and practices where they can be applied, so that the functions along with controls work accordingly, or we can perform a complete remodel of your application with new:
API
UI/UX
Functionality
Infrastructure
Full-Cycle
Development
We possess complete .NET delivery capacity that span product design, implementation, development, optimization and on-going support.
Agile
Methodologies
All .Net projects are under certified scrum masters, we make sure that the availability of your project to briskly accept change cast by new market demands.
In-Depth Domain
Expertise
Our .NET team has very wide expertise in web projects in manifold field and has the ability of bringing profitable domain knowledge to your project.
Certified Developers
and Professionals
With certified developers and experts on board our .NET experts are competent at building applications with maintainable,secure code and to the highest mark.




Our dedicated .NET team services provide for quick deployment of a large IT project and arrangement of efficient and reliable support for ongoing projects. Global Bridge Solution has a large talent pool to organize a custom dedicated team for an extended period of time which can easily be integrated with your in-house team or work as a separate extension to your business:
Prescreening of each team member
Working time adjustment for your time zone
Ready to use IT infrastructure
Transparent process and comprehensive reporting
Rapid team scaling/involvement of specific subject matter experts on an ad hoc basis
Complete control over the team structure (involvement / replacement / withdrawal)
Adoption of your process and methodologies upon requirements
Products
Exchange Server
MS Dynamics
SharePoint
Security
Encryption
Kerberos
Auditing
Logging
Web Services
ASP.NET Web Services
WCF Data Services
WCF Services
CMS
Umbraco
Sitecore
Orchard
DNN
DotNetNuke
mojoPortal
SiteFinity
Kentico
Data Providers
SQL Server Compact
dotConnect
SQL Server
Web Applications
ASP.NET Dynamic Data
ASP.NET AJAX
ASP.NET MVC
ASP.NET
User Interface
ASP.NET AJAX CT
DevExpress
Infragistics
Telerik